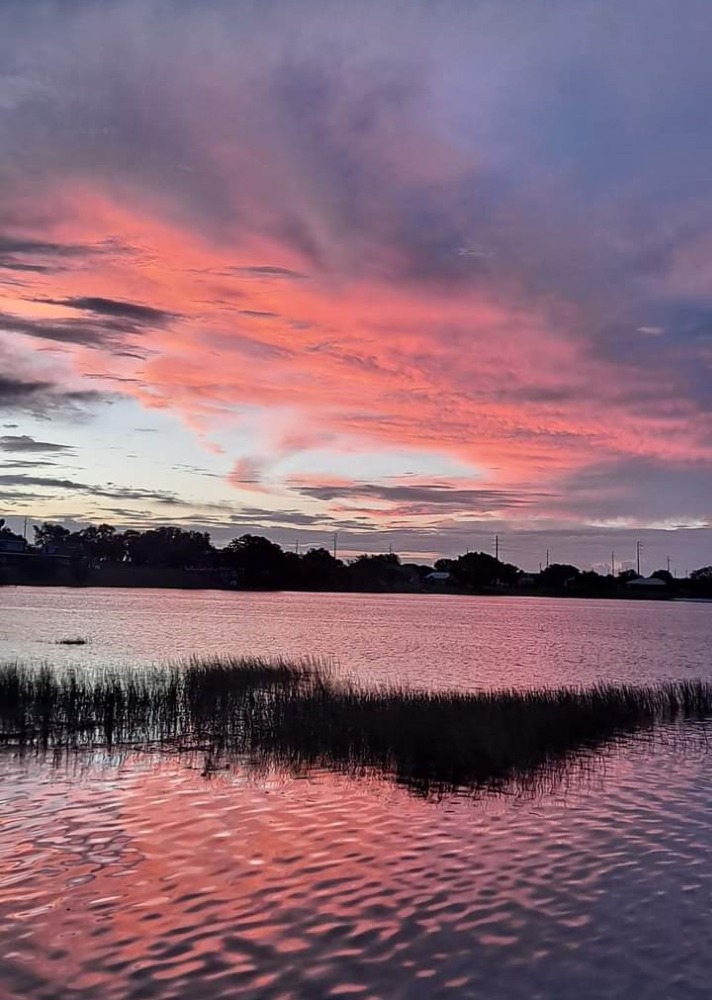 Florida Sunset 
Crystal Lake Club is located at the southern edge of Avon Park, Florida where winters are sunny and mild.  Crystal Lake Club is just north of Sebring, which has been designated a 1920's Historic District on the National Register of Historic Places, and which hosts the 12 Hours of Sebring Car Race every March.   South of Sebring is Lake Placid, the "Caladium Capital of the World" and also home to over 40 lovely outdoor murals, and a renowned Clown School along with Toby's Clown Foundation.
Highlands Hammock State Park -acres of walking & biking trails, a sight-seeing train ride, birding, and many events.  For more information for this beautiful state park in Sebring, go to:
www.floridastateparks.org/highlandshammock   
Airports -  95 miles to Tampa International Airport;  80 miles to Orlando International Airport;  100 miles to Fort Myers' Southwest International Airport;  80 miles to Sarasota/ Bradenton International Airport; and 160 miles to Fort Lauderdale/Hollywood International Airport.
Churches - There are over 125 houses of worship of a variety of faiths in the area.
Fishing - There are 86 fresh water lakes in Highlands County; 38 have public access, for pan fishing  and bass fishing.   Crappie and bluegill grow huge and in great numbers and bass grow over 1.5 lbs. because of the rich food chain supply that thrives year round.
Golf Courses -  17 Golf Courses between Avon Park and Lake Placid - check out the website:
Highlands County Golf Courses 
Hospitals - There are two outstanding medical complexes that are within minutes of Crystal Lake Club - Highlands Regional Medical Center, a 126-bed facility and the 120-bed Advent Health Medical Center.   Both offer a broad array of medical and surgical services, in addition to 24-hour emergency room services.
Restaurants -  There are many restaurants in the area, from fast food, to casual eateries, to elegant dining. 
Shopping - Beautiful downtown Sebring offers the enviable combination of small town charm and modern conveniences. You can stroll the historic streets and enjoy the novelty shops and boutiques or go to the climate controlled Lakeshore Mall and big box store shopping on US 27.
 

Attraction:

City:

Tampa

Winter Haven

Orlando

Sebring

Cape Canaveral

Orlando

Orlando

Sebring

Education -  South Florida State College, in addition to a regular College Curriculum, offers a "Lifetime Learning Program" geared for active seniors, like those at Crystal Lake Club. 
The Theater for the Performing Arts, at the SFC, offers many first rate shows and performers. For upcoming performances, visit SFSC Performing Arts
For more information on the area - Visit Highlands County